Showpo is an Australian brand selling dresses, playsuits, skirts, two piece sets and more to fun-loving party girls at affordable prices. They were named Online Retailer of the Year 2018 and have now gone global! Their goal is to be the go-to place to shop.
Showpo originally partnered with us in 2016 sponsoring a survey incentive in one of our other branded showbags. We did a little market research through this survey and the results were clear – the people wanted a Showpo Showbag!
So the very next year we launched the Showpo Showbag to huge success.
We worked together with Showpo to create a showbag that would hit the mark with their loyal followers and introduce the brand to a new audience.
The showbag was a sell-out. It provided an affordable and accessible opportunity for young gals to get Showpo gear at a fraction of the regular price. The showbags were also an opportunity to engage IRL with the online-only brand. Showpo also reported a huge uptick in online sales from the bounce back card offer included in the bags.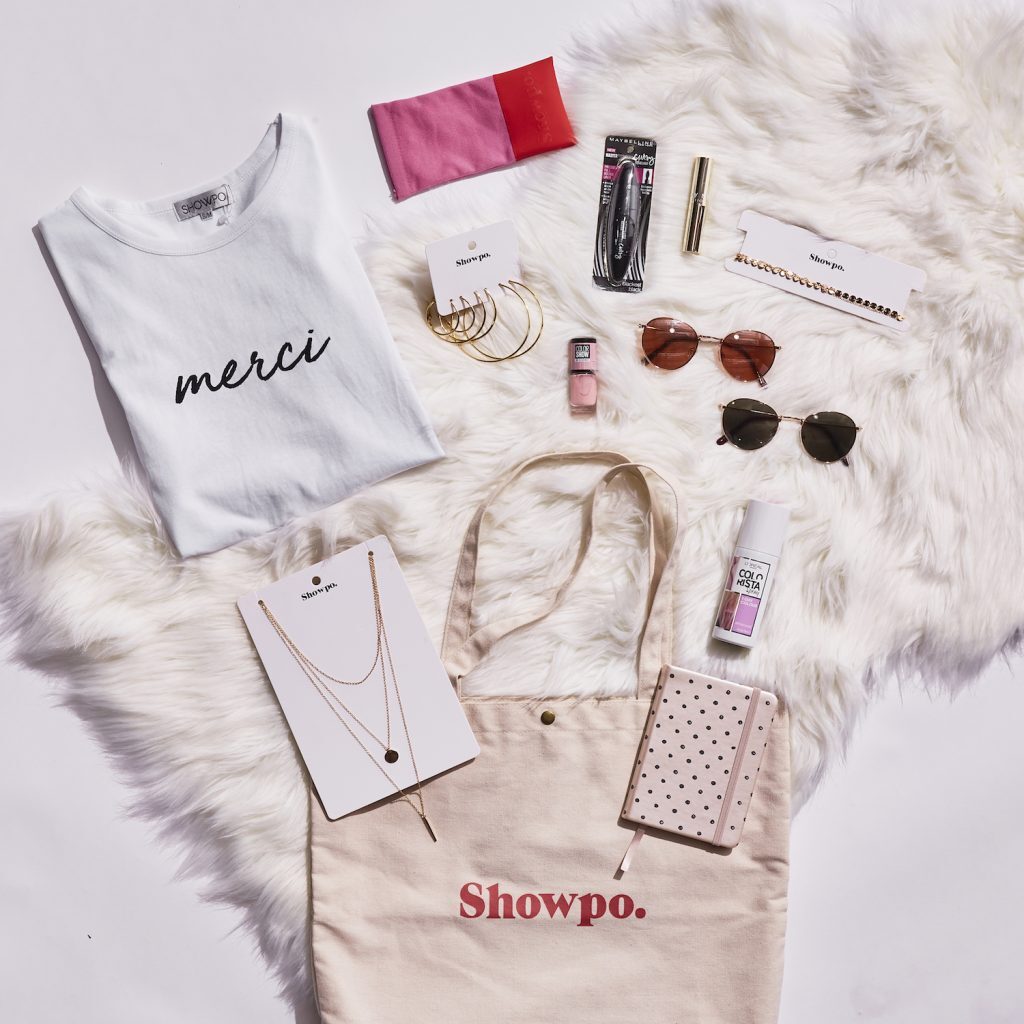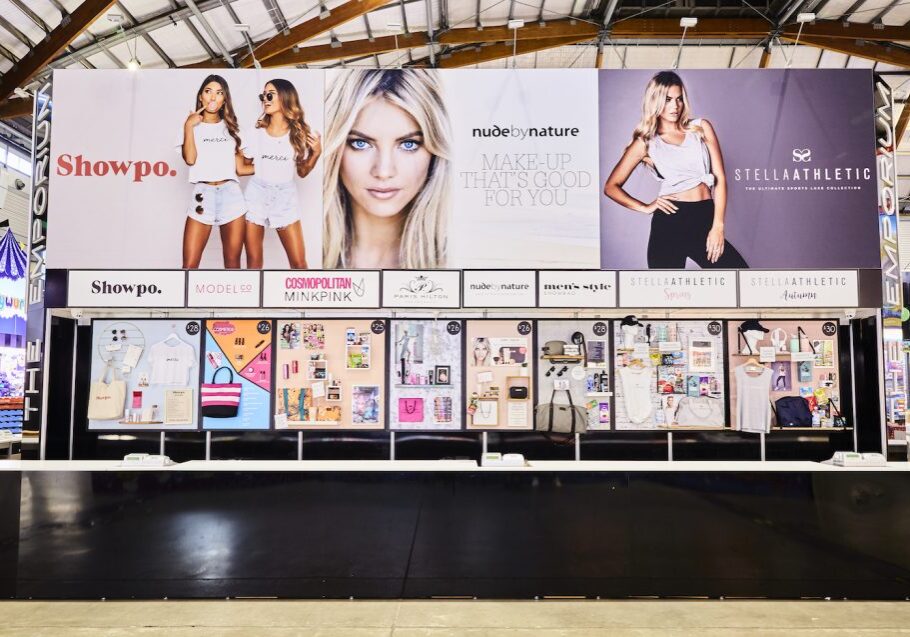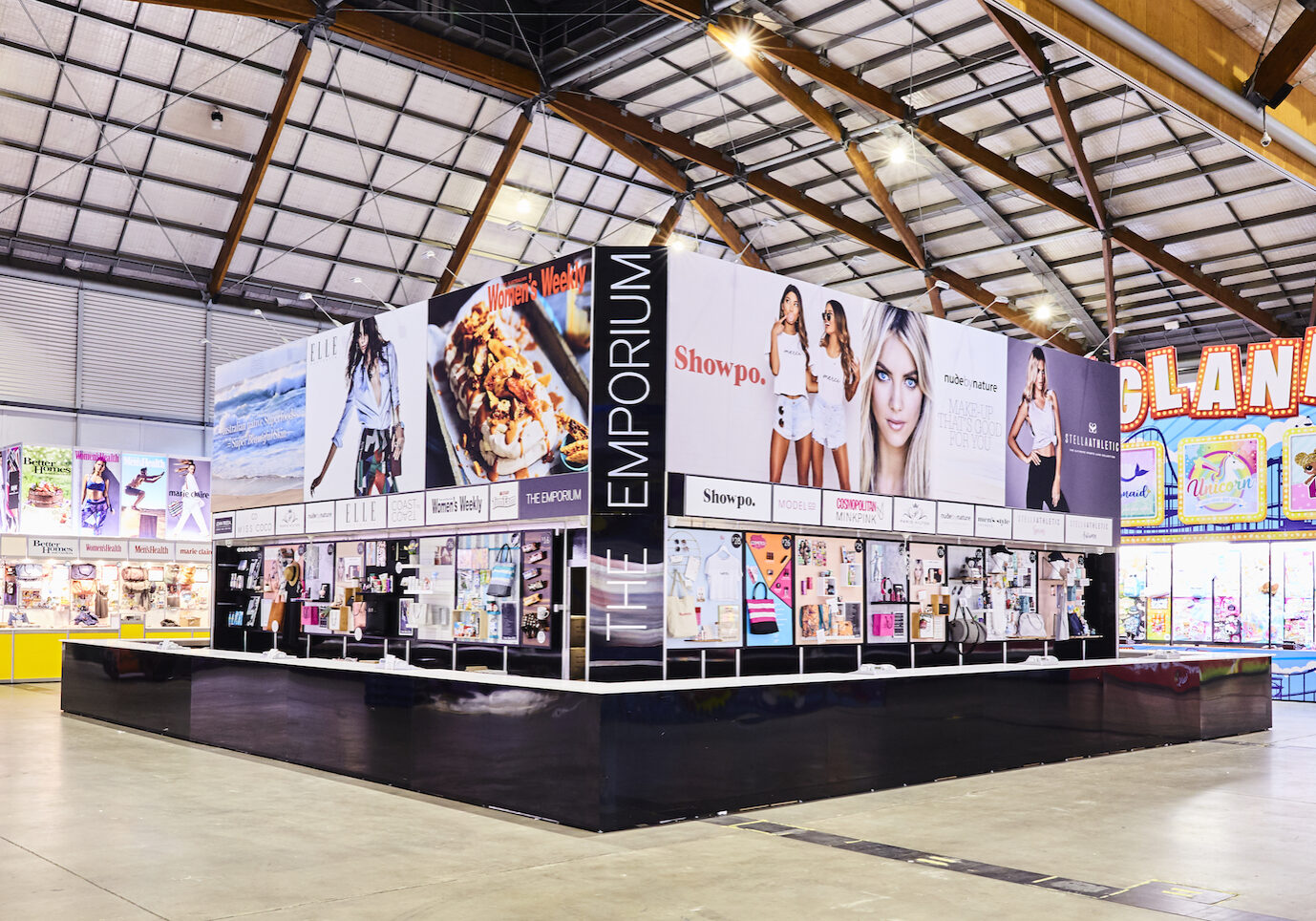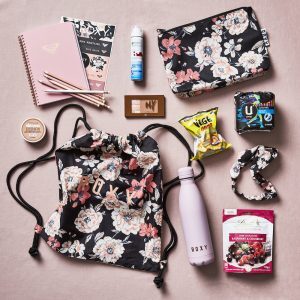 ROXY AUSTRALIA 
SHOWBAGS
We partnered with ROXY in 2018 to create the ROXY Girl Showbag at the Royal Shows of Brisbane, Adelaide and Melbourne.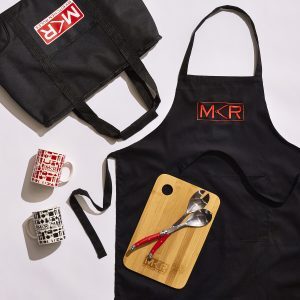 MY KITCHEN RULES
SHOWBAGS
We've been creating the MKR Showbag for Channel 7 for the last five years. Like a gooey chocolate brownie, it's a crowd fave.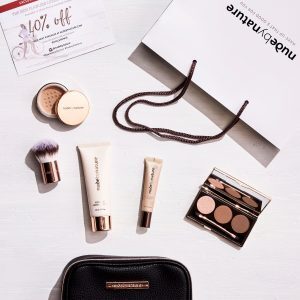 NUDE BY NATURE
SHOWBAGS
We partnered with Nude by Nature in 2017 to retail a showbag at the Royal Shows.